New Trusty & Company Site Coming Soon!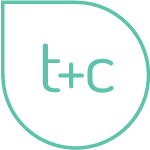 MARKETING • DESIGN • COMMUNICATION
We can't help it – we love to design and develop new websites, including our own. When it comes to creating a new site for Trusty & Company, we test out new techniques, try out new bells and whistles, install new widgets, and tweak like crazy. By testing on our own site we can master development skills to bring to our clients' sites.
The new site will be great and we look forward to sharing it with you. In fact, if you add your email to our mailing list, we'll let you know when the site is launched.
In the meantime, take a look at our portfolio, email us or call to discuss how we can help design your next project.
info@trustyandcompany.com
614.336.8403
Subscribe here.