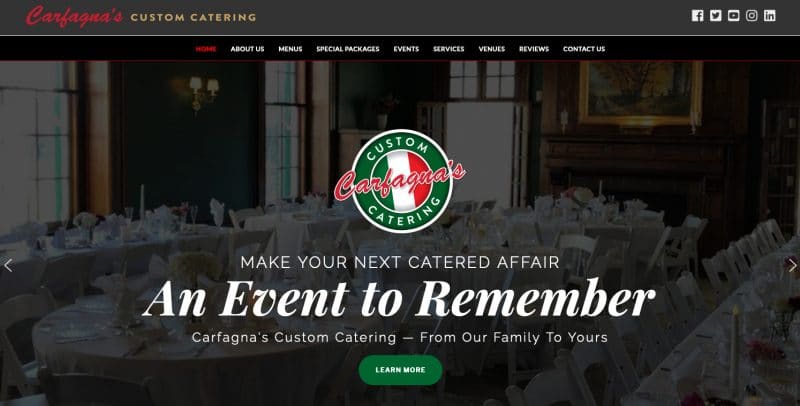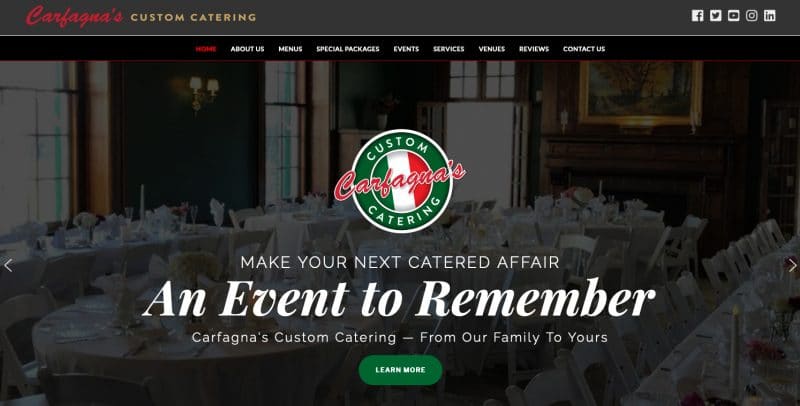 Building strong, long term relationships with our clients is always our goal. We focus on doing great work, that is their expectation and after all, that's why people pay us. But just as important is that clients trust us and value our work. So when a client comes back for more, well, we couldn't be more proud.
After launching the Carfagna's Market website the owners contacted us to meet up again. Some of the online solutions we created for the market were so successful they wanted to see how we could design and develop a user friendly website for another part of their business, Carfagna's Catering.
We spent hours with them to better understand how their customers interacted with them to determine the online tools we could implement. Our design allows for easy access to a very robust catering menu. The catering team loves the new site, and so do their customs.