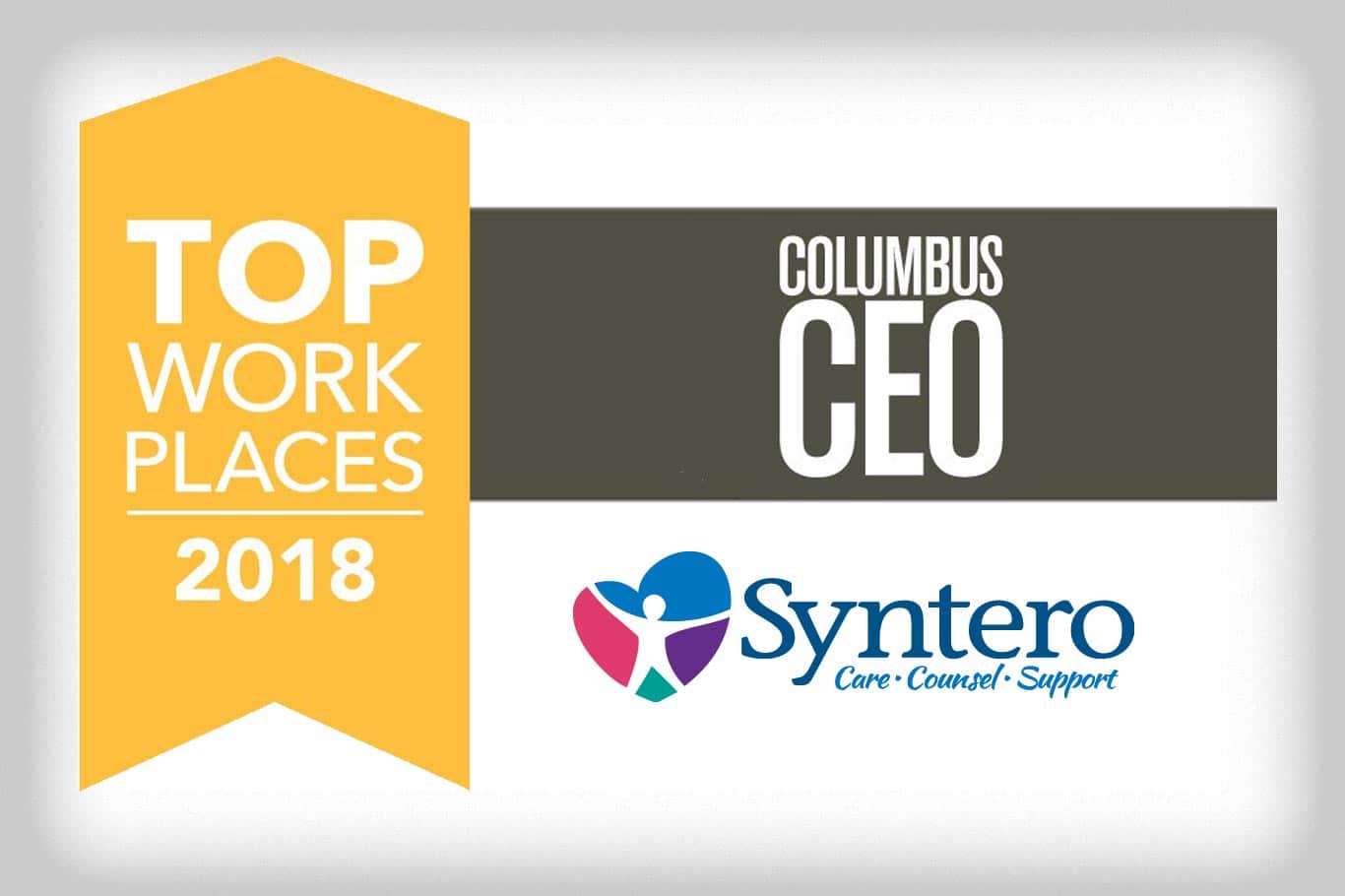 Syntero, Inc. Selected as Top Workplace 2018
Share the post "Syntero, Inc. Selected as Top Workplace 2018"
When you work with a client for a long time, say ten years or so, you get to know the culture of an organization. Through our work with Syntero, Inc. we have met and worked with the CEO, many department heads, counselors and staff. To a person they are professional, thoughtful and committed to the Syntero mission: To provide compassionate behavioral health and social services.
It is no surprise to us that Syntero has been recognized a Top Workplace 2018 by Columbus CEO magazine, an honor that was given to only 75 companies in Central Ohio. Additionally, Syntero scored as one of the top 10 companies to the question "My job makes me feel like I am part of something meaningful."
Meaningful work is important for all of us. We believe in the work Syntero does in our community and the impact they consistently make on the people they serve. We hope our work with Syntero helps them achieve their goals. We do know that working with them makes us feel like we are part of something meaningful!
See some of our work for Syntero here.