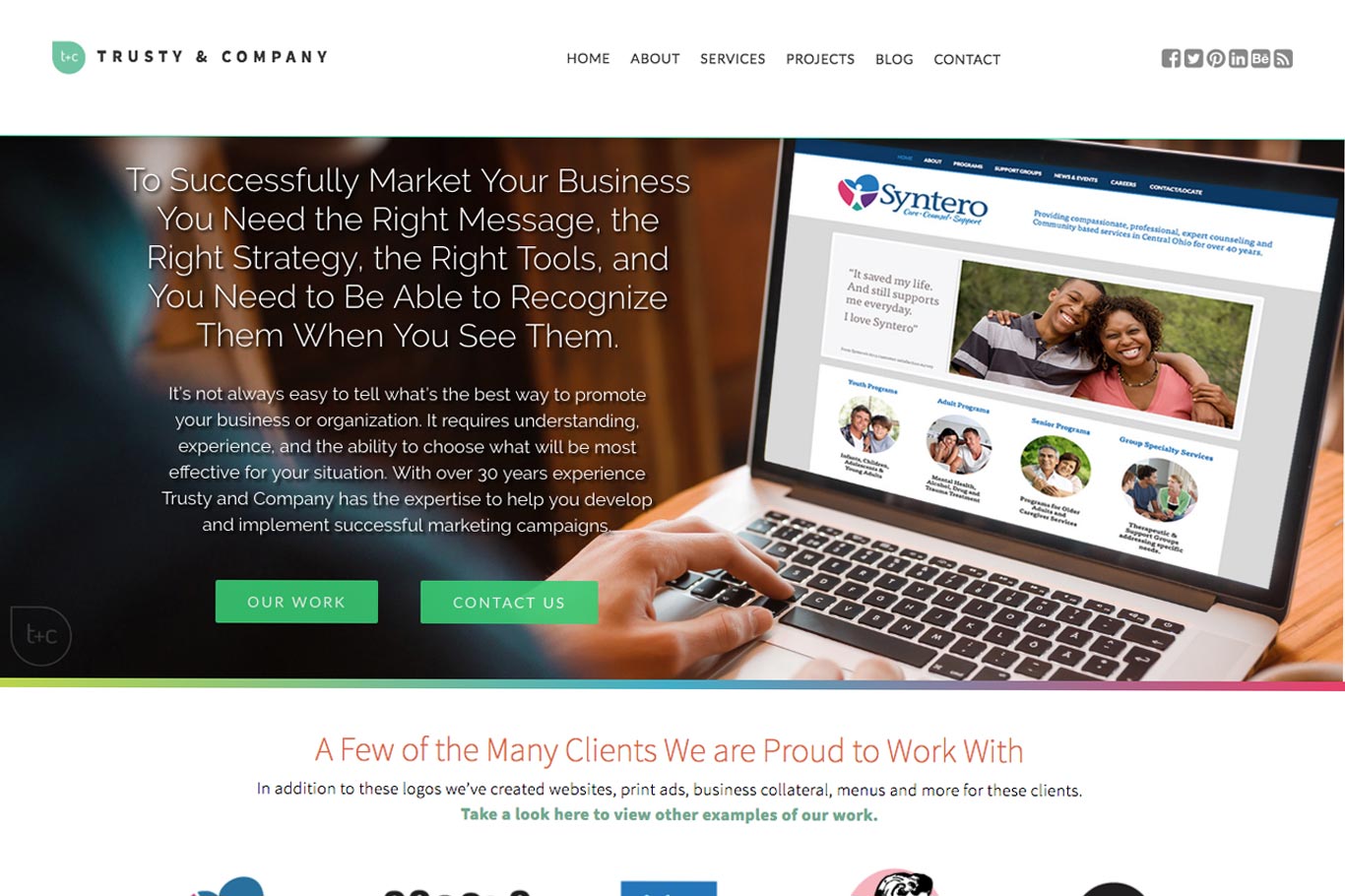 Trusty & Company Launches New Website
Keeping our clients' website current in design, content and technology is a big part of what we do, and we always put our clients first. So although it took a bit more time for us to design and develop a new website for t+c, we are happy to share it with you now.
We custom designed a WordPress theme for our site just as we do for our clients. While there are many WP themes you can purchase, we find that they do not allow the creative design our clients expect from us. WP is a great platform, with plugins and widgets that can be installed and designed to give the functionality you want. In the Services section on our Home page, we added an accordian widget that provides the dropdown effect for each service we offer. That allows us to display multiple service categories, each with its own details and yet keep the allocated "real estate" to a minimum.
The Contact Us form is also a customized widget that we use on most client sites, too. And that robot…it does keep the spam away. We can create fields for whatever information you may need to capture, develop dropdown lists for departments and even direct each submission to the person in charge of that department.
Interacting with your customers through contact forms, calendars, purchases and feedback is almost limitless with excellent design and development. During our discovery phase with clients we focus on understanding what actions they need their customers to take, what information they want to share and then discuss all the  options available to them. Only then can we design a site that will help them send their message and drive results.